ISBN: 978-1-61116-057-4
Available in Digital and Print Format

First Place Winner in the 2010 San Antonio Romance Authors Merritt Contest.

Jordan Harrison no longer trusts relationships, so when her widowed mother is swept away by a handsome, wealthy architect, Jordan fears the hasty engagement will end in disaster. After all, how well can her mother know the guy after only a few months? Intent on saving her mother from certain heartbreak, Jordan races to Breckenridge Manor to delay the wedding, but runs into more than she's bargained for - a handsome, understanding man intent on helping her heal past wounds and open her mind to new possibilities.

Known as the man with nerves of steel, Tanner Breckenridge lives up to his reputation, but it doesn't take long for him to discover he has a soft spot for Jordan Harrison, the daughter of his father's future bride. Loyal to his father, but captivated by Jordan, Tanner puts his heart on the line and risks everything for a chance at love.


"I think a little bit of fun would do you some good." He winked as he took one long stride toward her. He bent and scooped her from the chair.
"Tanner!" she shrieked, clutching his shoulders. His warm skin covered granite muscle underneath. She squirmed, but her movements pressed her harder against his chest as he lifted her into his arms.
He sauntered to the dock's edge as if he had no care in the world. The water, crisp and clear loomed below.
Adrenaline spiking, she tucked her head against him. "You don't want to do this."
"I don't?" A low, deep chuckle formed in his chest, vibrating against her cheek. "You can swim, right?"
"Yes, I can swim."
"You just don't like the idea of taking the plunge do you? Marriage or otherwise?"
"I have nothing against marriage…in general," she defended. "And, this isn't about my opinion regarding 'the plunge'. This is about you," she poked him in the chest, "tossing me into that cold water."
"How do you know what it feels like until you try it?"
She lifted her head to offer a witty remark, but lost her breath as she found herself eye-level with Tanner's sun-kissed neck. His scent, earthy and masculine surrounded her. She looked up. From this angle, his jaw-line appeared more defined, his features more chiseled, and his eyes a lighter shade of blue. She swallowed, but her dry mouth refused to moisten.
"Are you ready?" A small, faint scar melded into the creases beside his left eye as he smiled.
Flustered, she asked, "R-ready?" Her breathing came in quick, shallow gasps as her gaze travelled to his mouth. As good as it felt to be held in his strong arms, she wondered what it would feel like to have his lips pressed against hers.
Magical? Maybe. Out of the question? Definitely.

Snippets:
"...Rocked my world and left me with a warm fuzzy feeling deep in my chest. A great author that penned a great story. Well done :)" ~ Seriously Reviewed
"Reluctant Bridesmaid is a wonderful Christian romance, full of vivid descriptions, lively characters that are easy to identify with, and emotional situations that will leave you hoping everything will work out. The faith of the characters is portrayed realistically, as are their struggles as they try to find their way in life. The romance is sweet and pure, yet there's plenty of romantic tension that tugs at the reader's heartstrings. I highly recommend this uplifting story of faith and love to anyone who enjoys inspirational romance." ~ Reviewer: E.A. West
"Ms. Davy shows her expertise while penning this work of art. This book is, in my opinion, one of her very best. I highly recommend this book to all. It is written so that young adults can enjoy it as well as any others who enjoy a beautiful storyline. Good job, Ms. Davy! " ~ The Romance Studio ~ Brenda Talley
"...Reluctant Bridesmaid by Wendy Davy is a charming romance with likeable characters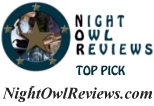 and lively dialogue. While the growing romance between Jordan and Tanner is the main focus of the story, the author also focuses on their Christian faith and how the events in their lives have shaped their beliefs and their willingness to depend on God to get them through their troubles. This is the first story that I've read by Ms. Davy and I was captivated by her writing style..." ~ Night Owl Reviews ~ Maria